Beautiful Black sabino overo TWH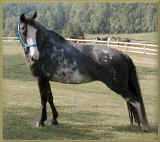 PUSHERS SPARKLER owned by Morgan & Beth Woods of Cedar Creek Walking Horses LLC. (She is for sale!) contact them at
cedarcreek@walking-horse.com
~~~~~~~~~~~~~~~~~~~~~~~~~~~~~~~~~~~~~~~~~~~~
Another beautiful example of Sabino overo TWH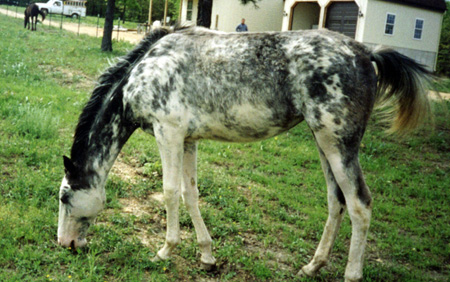 Pushers Folly owned by

Sherry Olson of Whispering Hope stables. Folly is also for sale contact Sherry at

hrsnarnd@fidmail.com
~~~~~~~~~~~~~~~~~~~~~~~~~~~~~~~~~~~~~~~~~~~~
Palomino Sabino Overo Fox Trotter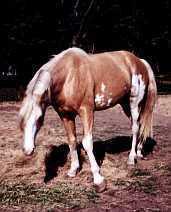 Harvest Gold is owned by Sherry Hartley of Pleasure Gait Farms
~~~~~~~~~~~~~~~~~~~~~~~~~~~~~~~~~~~~~~~~~
Sorrel Frame Overo Missouri Fox Trotter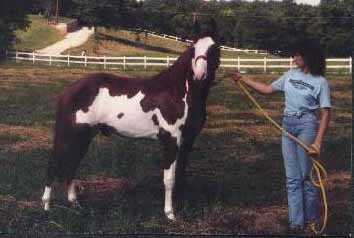 Yankee's Flashy Dancer - now deceased owner unknown
the other side of Yankee's Flashy Dancer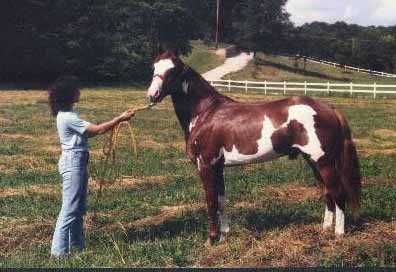 This is a true frame overo and is the grandsire of my stallion
~~~~~~~~~~~~~~~~~~~~~~~~~~~~~~~~~~~~~~~~~~~~~
Registered TWH Geronimo's Pocahontus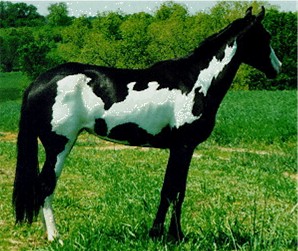 Beautiful black frame overo..something extremely hard to find!
Pocahontus is owned by Sizmo Farms, Bell Flower, MO
~~~~~~~~~~~~~~~~~~~~~~~~~~~~~~~~~~~~~~~~~~~~
Registered Missouri Fox Trotter Frame overo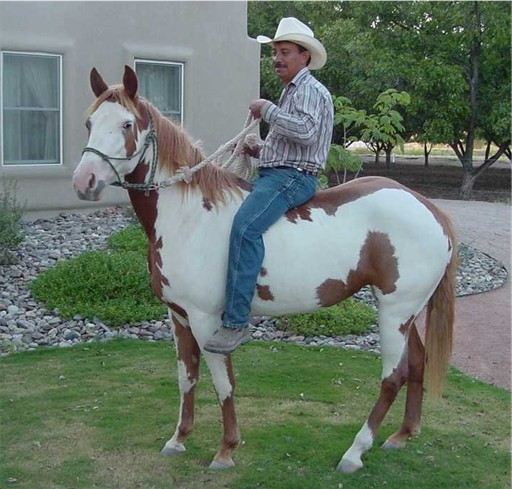 Fancy's Red Heart of Faith - daughter of Flashy Dancer above
below is a maximum expression sabino -solid white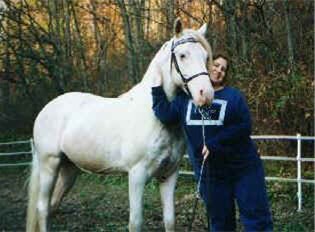 Color Master registered Missouri Fox Trotter
Color Master is a excellent example of a maximum expression of the sabino gene. He is solid white exept for a few faint spots near on eye. He is owned by Mikarma Farms in Guysville, OH. Sadly many people destroy these solid white sabinos in the mistaken idea that they are Lethal whites from the frame. These horses however are perfectly healthy and will not die. There are so few frame overos in this breed that if you have a solid white foal, odds are extremely high they are a sabino or cremello. Know your genetics there are only a couple of lines in the breed that carry the frame gene, don't destroy your white foals!!!